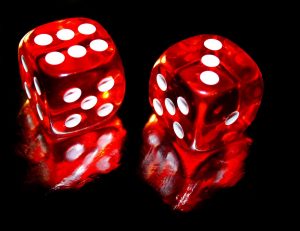 Tony Smith is a Kent based Security Consultant, providing national security solutions with over 30 years of experience within the private security industry.
Tony Smith provides his knowledge and experience within his consultancy and planning assisting event organisers and individuals seeking his valued experience in risk management. A vast array of clients reap the confidence of Tony Smith's threat analysis and the depths of his knowledge in protecting their assets.
Security Consultant Tony Smith is an extremely dynamic and outgoing individual that embraces operational challenges, providing pragmatic solutions to the modern threat and risk factors including counter-terrorism measures.
The highly reputable security consultant Tony Smith has worked with multiple businesses on developing security strategies in various areas with sensitive and challenging requirements. Tony has and continues to advise on security initiatives to a vast range of clients and blue chip organisations.
Tony has been responsible for managing major crowd management and prestigious iconic events, including his involvement in the 2012 London Olympics.
Sporting events, music concerts, city street parades, equestrian events and air shows; each assignment brings its own challenges with added concerns and safety risks. Tony's experience and knowledge enable a practical approach to providing an overall crowd management plan, ensuring that all elements are adequately addressed.
Traffic Management Services
To accompany the outstanding security and crowd management consultancy, Tony has the knowledge and ability to compile, plan and deliver traffic management plans including;
London and city street processions
Greenfield temporary car parking fields
Chapter 8 Street Works highway diversions
Rolling and temporary road closures
Major event traffic management planning
CSAS Accredited Traffic Officer deployments
Abnormal load escorts
Demonstration, security and traffic cordons
Tony has the confidence, experience and knowledge to write and deliver a variety of event plans to safety advisory groups representing clients and event organisers in their submissions for approval.
Tony's wide skill range includes the following;
Teacher training city & guilds
Conflict management 1886 teacher qualification.
NHS conflict resolution trainer
Personal licence
SIA close protection licence
International bodyguard
Evasive driving skills
Protective driving skills
Health & safety
Fire safety trained
CSAS accredited
Chapter 8 Street Works qualified
First aid
Physical intervention
Public order
Control & restraint
Rigid handcuffs trained
Baton trained
Firearms & weapons experience
Tony insists on providing value, professionalism and attention to detail to all his clients.